Insights into the Home Spa: An Insiders Glimpse
Saunas, steam, hot tubs & whirlpool baths are the encompassing heart of the home spa. In this article we'll delve into the rise and continued growth of the home spa, and the reasons why it'll continue to be a growth industry in 2014. As with all products and trends, the popularity of them has their foundation in how it can meet a person's need; which ultimately drills down to making that person happier. Therefore, this article will touch upon the needs which people have, while also addressing the statistical evidence which is available.
1. Hotel Trends
One of the main reasons couples like to escape from the house to spa hotels, apart from a break from the lovely children of course is the spa facilities in that hotel or day spa. People who have travelled to these delightful retreats, often on spa deals, have been inspired to bring the spa home. As a result, designers, architects and manufacturers alike are meeting this need with gorgeous and practical home spa solutions.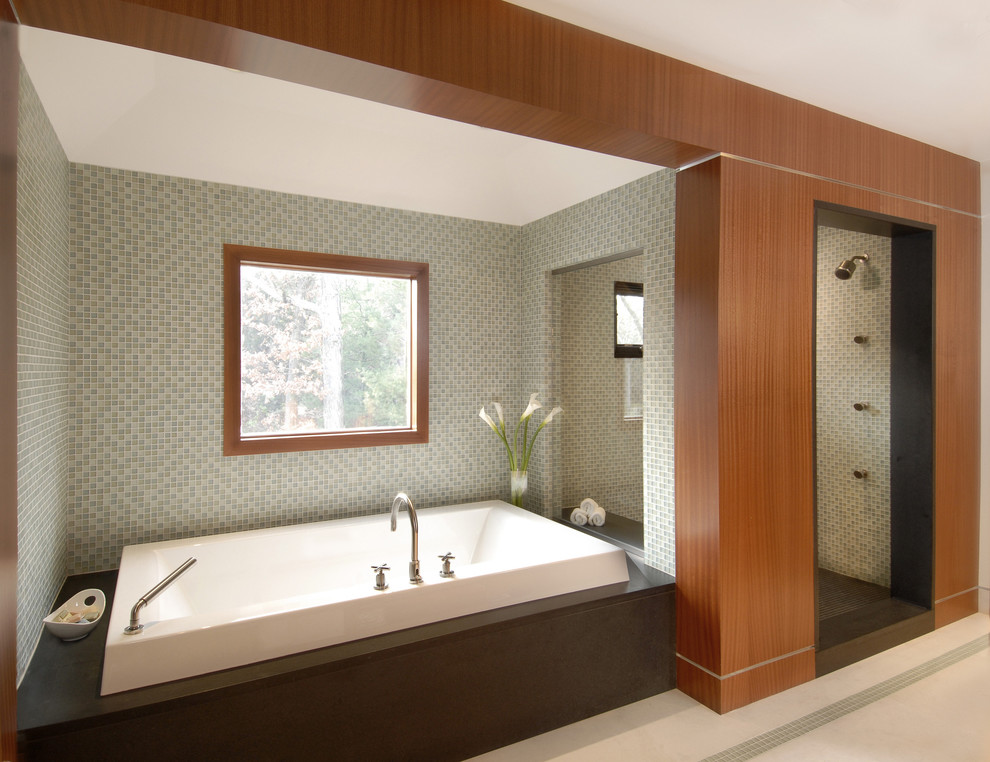 Oak Hill Architects
2. Stress
As mentioned previously, the concept of need is the foundation of any industry. The need which a spa meets: Reducing stress, which is rampant today. When life becomes so hectic and busy, it can be overwhelming which can cause a state of feeling 'overwhelmed', which is a major cause of stress. This is a very real issue which very few people deal with or even know how to address. The problem doesn't necessarily lay in the problems themselves, but the cloudiness and frustration that comes from how to organise everything in your life in a way that is realistic, actionable and crystal clear. Once you establish clarity on how you'll solve your problems head on, there is an impartation of strength and focus which was previously absent. How do we achieve this state? The answer is through thinking.
Technical doodads, mobile phones, computers, televisions, books, magazines and people all stimulate the mind, which makes it very difficult to truly meditate, think and ponder about current and future issues. People have felt this need and have become savvy in the self-mastery of stress control, and it's those very same types of people who are looking for places in the home as a tech free place to escape, think and recharge.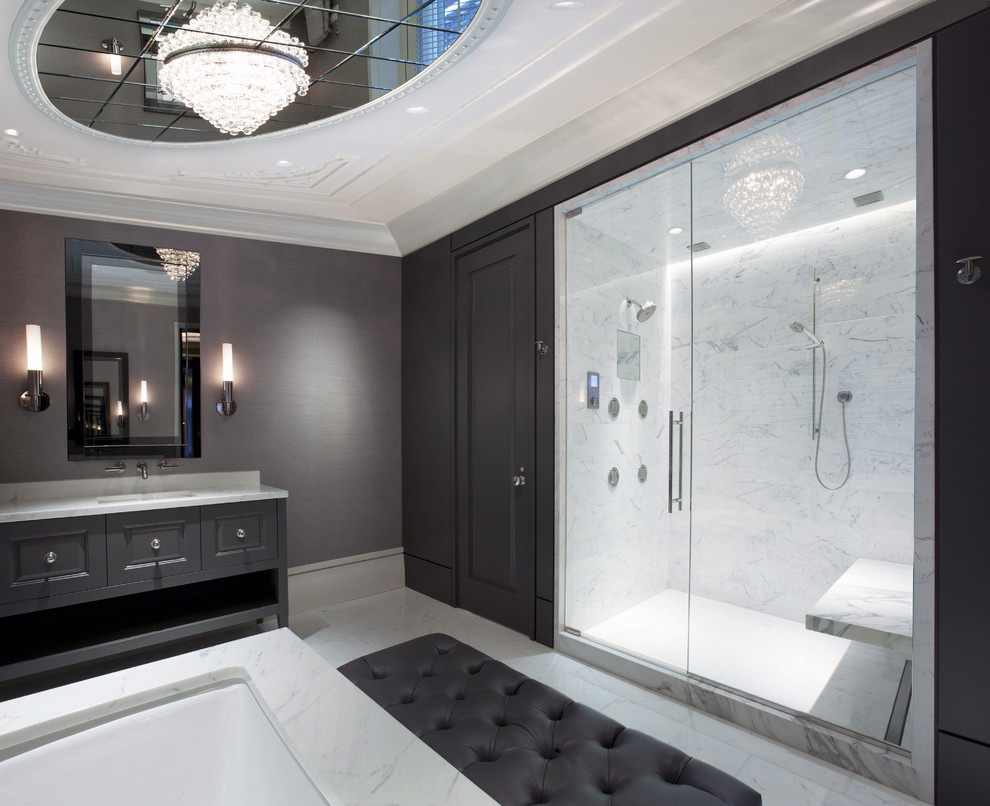 dSpace Studios
The mind can become addicted to stimuli. People are always reaching for their phones, even if there is nothing to look at. It's their mind which is addicted to stimuli, and when there isn't an external stimuli, the automatic response is to fill that void; at the expense of thinking.
Therefore we challenge you. Take the escape, tech-detox challenge, setting apart at least 30 minutes a day to think with no stimuli apart from your own thoughts. If it works for you, try stepping it up a level, invest into yourself, your house, your family and create your own spa escape in your very own home. It'll do wonders, and it's very possible this is the missing key to that daily spark which you've been absent of for some time.
3. Trends Within the United States
Nearly half of new home builds in the United States are kitted out with a whirlpool bath. We know that most trends that are popular in the U.S.A. eventually make their way over to Europe, and this is one which is gaining steam.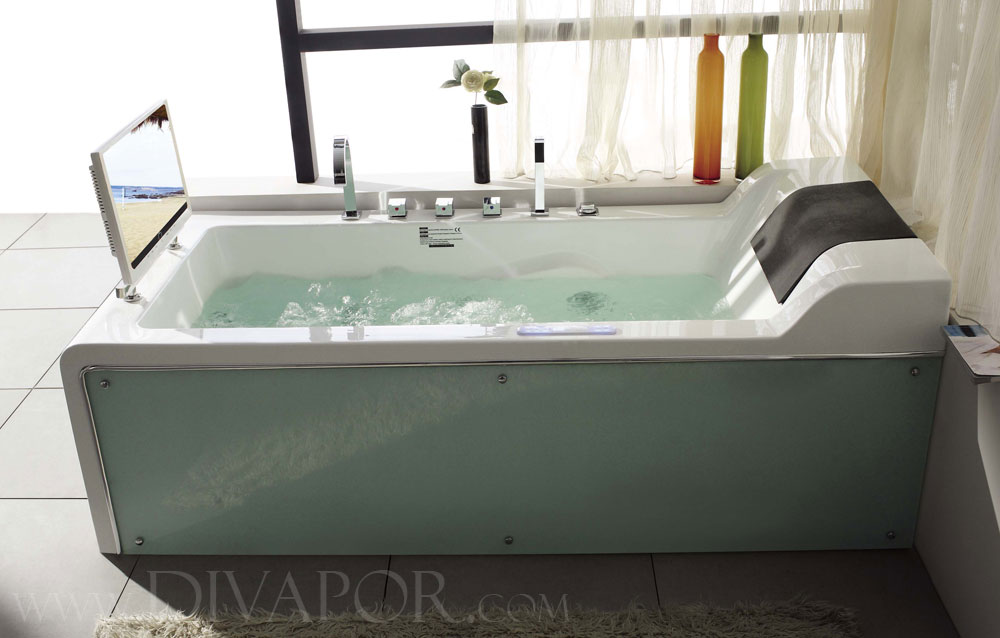 Cosmo Whirlpool Bath by Di Vapor
Trends Within Europe
During the financial crisis, there has been a cleansing of the sauna and steam room market, a polarization. We have seen the luxury end of the residential market hold strong and has been somewhat unaffected by the downturn, however, it's unmistakable; the public sector has suffered greatly. Public funded leisure centres and facilities have saunas and steam rooms which quite frankly are in desperate need of a renovation, however there is no funding to do so.
There is a cultural shift emerging within Europe as a whole, where people are realizing the importance of health and wellbeing, both physically and mentally. Through personal experience which gives birth to word of mouth, the sauna and steam industry has grown in 2013 and is set to continue its trend in 2014.
The number of people who are searching for saunas in the United Kingdom has increased by 6% in Q4 of 2013 compared to Q4 of 2012. This is a significant increase.
The number of people who are searching for home spa equipment in the United Kingdom has increased by a whopping 10% in Q4 of 2013 compared to Q4 of 2012. This would include accessories such as aromatherapy oils, scented candles, soaps, massage equipment, whirlpools, saunas, steam rooms and countless other products. The trend has momentum.
4. Atmosphere
"It's all about Atmosphere", says Rebecca Hetherington from Di Vapor, "As long as the atmosphere is right, that is the most important ingredient in achieving the purpose of an at home spa, and that's relaxation and rejuvenation, which all begins in the mind". Even though the sauna, steam room and whirlpool bath play an integral role in the spa, don't underestimate the power of accessories, lighting and other touches which turn an ordinary bathroom into an extraordinary sanctuary.
It's all about experimentation, discovering what works for you, 'Experiment with mood lighting, whites and colours alike, as it'll affect ones mood, and don't forget the power of scent. Try different aromas and scented candles in the spa area as this'll help lure you into a state of mental and physical relaxation. Find the lighting and scents which work for you and use them when you want to enter into that 'zone'. After multiple sessions, you'll find it easier to unwind and reach that relaxed state as our minds are mechanisms of association where that specific scent, lighting and atmosphere means one thing: Relaxation time'.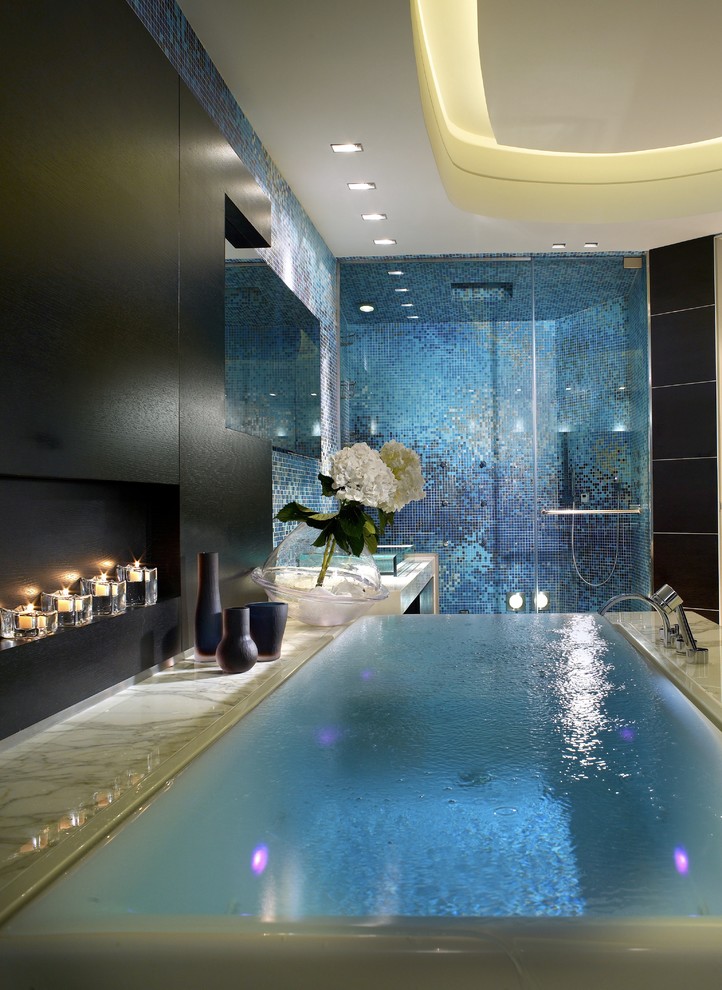 Pepe Calderin Designs New York